The Bible Line - August 23, 2022
Series: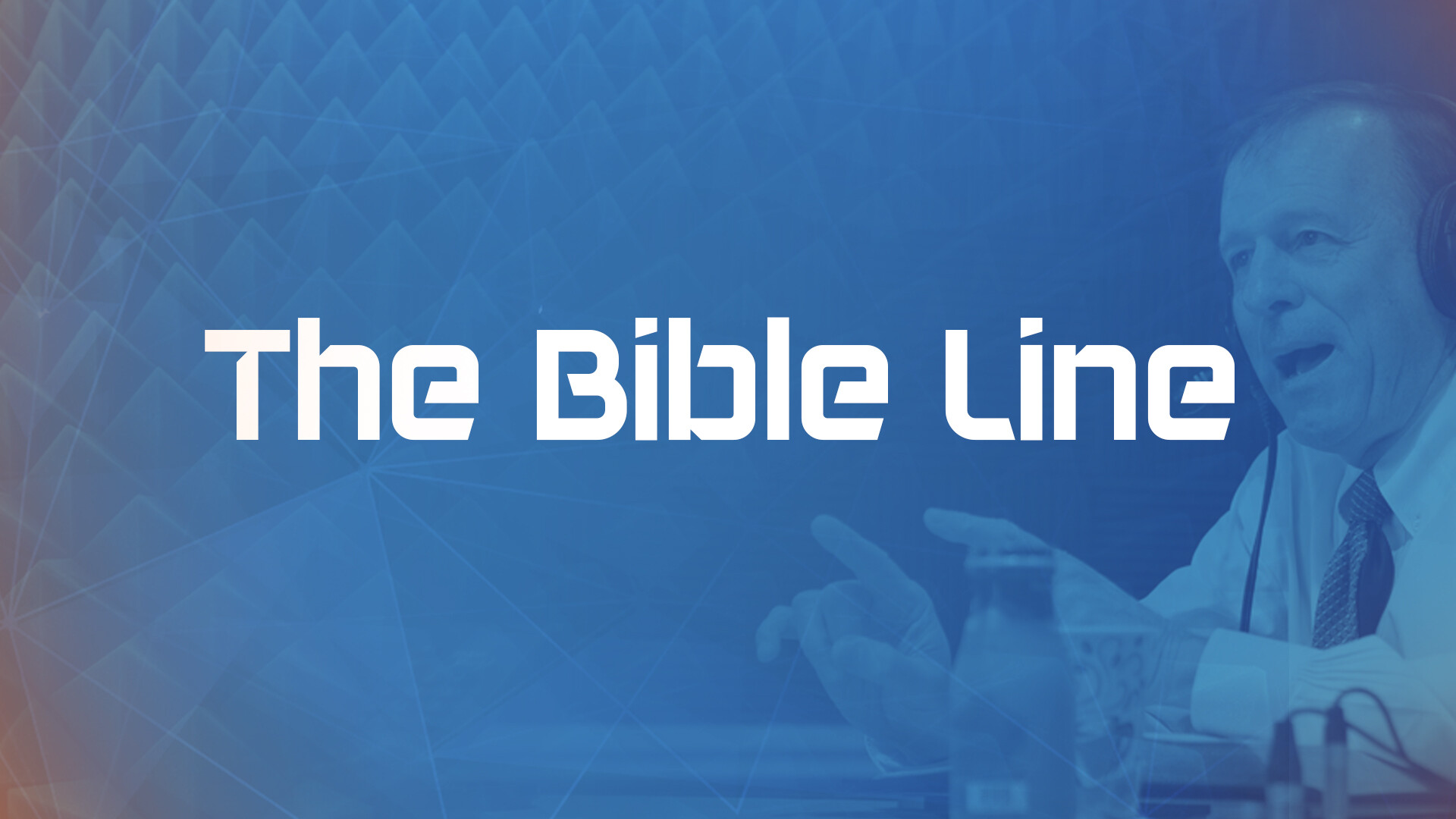 Summary
A Listener from Richmond Hill, GA - We have received letters from a JW who apparently has gotten a mass marketing mailing list of residents of our former city. In the past when JW's came to our house I would tell them that "Jesus IS God" as clearly laid out in the entire Bible and I will never change my belief because it is the truth. But with this letter and return address I am wondering how you might reply to this person as a witnessing opportunity. I have copied and pasted the contents of her latest letter inviting us to the '22 Convention of Jehovah's Witnesses" below: "I am sending my neighbor this invitation. Jehovah knows what we need to enjoy each day. Pursue Peace now. You can watch at different times. I would love to see you, You are cordially invited to view the to 2022 Convention of Jehovah's Witnesses. The theme of the convention this year is Pursue Peace. Some may doubt that real peace is attainable due to the violence and insecurity that is rampant in the world today. However, God promises that our peace can become «just like a river" - serene, abundant, and ongoing. (Isaiah 48:17,18). But how is that possible? That question will be answered at this convention. The program will be presented in six sessions... Program Highlights Friday Sessions: Learn how love leads to inner peace and peace with others. See why the Bible's advice for marriage mates, parents, and children can be called "the road map to family peace." Saturday Sessions: Is it possible to enjoy peace if you suffer from illness, economic problems, natural disasters, or other difficulties? Watch an uplifting video that shows what people around the world are doing to enjoy peace. Sunday Sessions: Can we really become God's friends? Is friendship with God automatic, or is something required of us? Hear the answers to those questions in the Bible-based talk "Friendship With God-How Possible?"
Bert, Bluffton, SC - Dr. Broggi mentioned a Fall 2023 Israel tour in last Sunday's message. Do you know when the details will be available on your website? (itinerary, registration, point of contact from CBC)
June C., Beaufort, SC - Can you recommend a good church in the Jacksonville NC area ? Friends there looking for one . Also are you familiar with an organization called Vital Church Ministries? Thank you so much.
Kelly S., Rincon, GA - Did Judas leave out from the Lord's Supper & not take the Supper? I think it is the book of John that said he left out with the bread in his hand. The other gospels did not really say or did not say he left out. This was a discussion with some people over this. Some said he was there for the Lord's Supper. Could you give your thoughts & insight on this? Thank you. Also, do you think that the verse that talks about death & illness from taking the Lord's Supper, is primarily talking about divisions within the church. I know All sin in serious & needs to be confessed & one is to take the Supper with a pure & clean heart or we can drink judgment on ourselves, but someone said this verse is primarily talking about taking the Lord's Supper with divisions among them in the church. Can you explain & give insight on all of this. Thank you!
Alberto, Savannah, GA - Why do Christians spend so much to save the lost?
A Listener that called in - What happened between the time Jesus was on the cross and the resurrection?
Paula - What will be the role of the Holy Spirit be in the new heaven and the new earth?
A Listener that called in - How did Lucifer fall from grace?
Kathy W., Fort Lawn, SC - Hello, my Sunday school class was talking about how the world is looking like its moving closer and closer to the tribulation. They were discussing how it it going to get worse for example how they are talking about reprobate minds and the way the economy. One particular person said well what ever happens I know that God will see us through. I agree, I said to her but we must also prepare. We must prepare our homes (with extra food and supplies for you and your neighbor) we must prepare spiritually, so we won't be deceived. I know I am and will be taken care of from the Lord but I also feel that we should prepare. Should I just let things just happen and not prepare for anything? Is it biblical to buy a little extra food? I am not a rich person but I do buy a bag of rice and some beans for me and for those who will need it. Is it biblical to watch the world and discern to prepare for time that may be tough? Does God let you know that is it wise to prepare. I do not know what or when or if there is going to be hardship. But the world is saying there is. To me that is a way of saying we should prepare ourselves and help our neighbors. I am concerned about those people. Thank you. Please provide some scripture so I can study them.
Speaker: Dr. Carl Broggi
August 23, 2022
Message Notes
You can add your own personal sermon notes along the way. When you're finished, you'll be able to email or download your notes.